Put YOUR BEST FOOT FORWARD
You may have finished that novel or presentation, but is it ready for the audience?
I can help.
When you're too close to your work, you can miss obvious things like repeated words, too much passive voice, or run-on sentences.
That's where an editor comes in. Your novel, your presentation, your brochure needs to look it's best. An editor provides that fresh set of eyes that gets you over that last hump.
I edit books for Down & Out Books, a crime fiction imprint. I can also help you with your own crime fiction or speculative fiction work. Contact me for more details.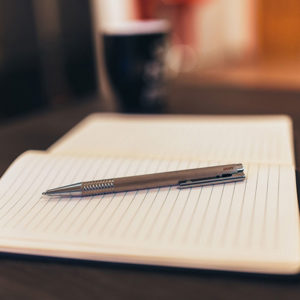 "TS Hottle edited my most recent novel The Duplication House (Down & Out Books, 2023) and did a spectacular job. He paid close attention to details, and remained in communication with me throughout. I would gladly work with Tom again, and recommend him to all authors." Nathan Singer, Down & Out Books
TS Hottle has been a writer for twenty years. As Jim Winter, he is the author of the Nick Kepler series and the Holland Bay series, the latter from Down & Out Books.
Under TS, he has written the Compact Universe, a series of science fiction stories loosely connected and set within a human future where immortality is a medical procedure and FTL travel is changing rapidly.
The Compact Universe exposed TS to the art of developmental editing as he worked with editor extraordinaire, Stacy Robinson. As his career progressed, he began editing for a branding consultant and turned his attention to fiction editing.
He lives in Cincinnati with his wife Candy.